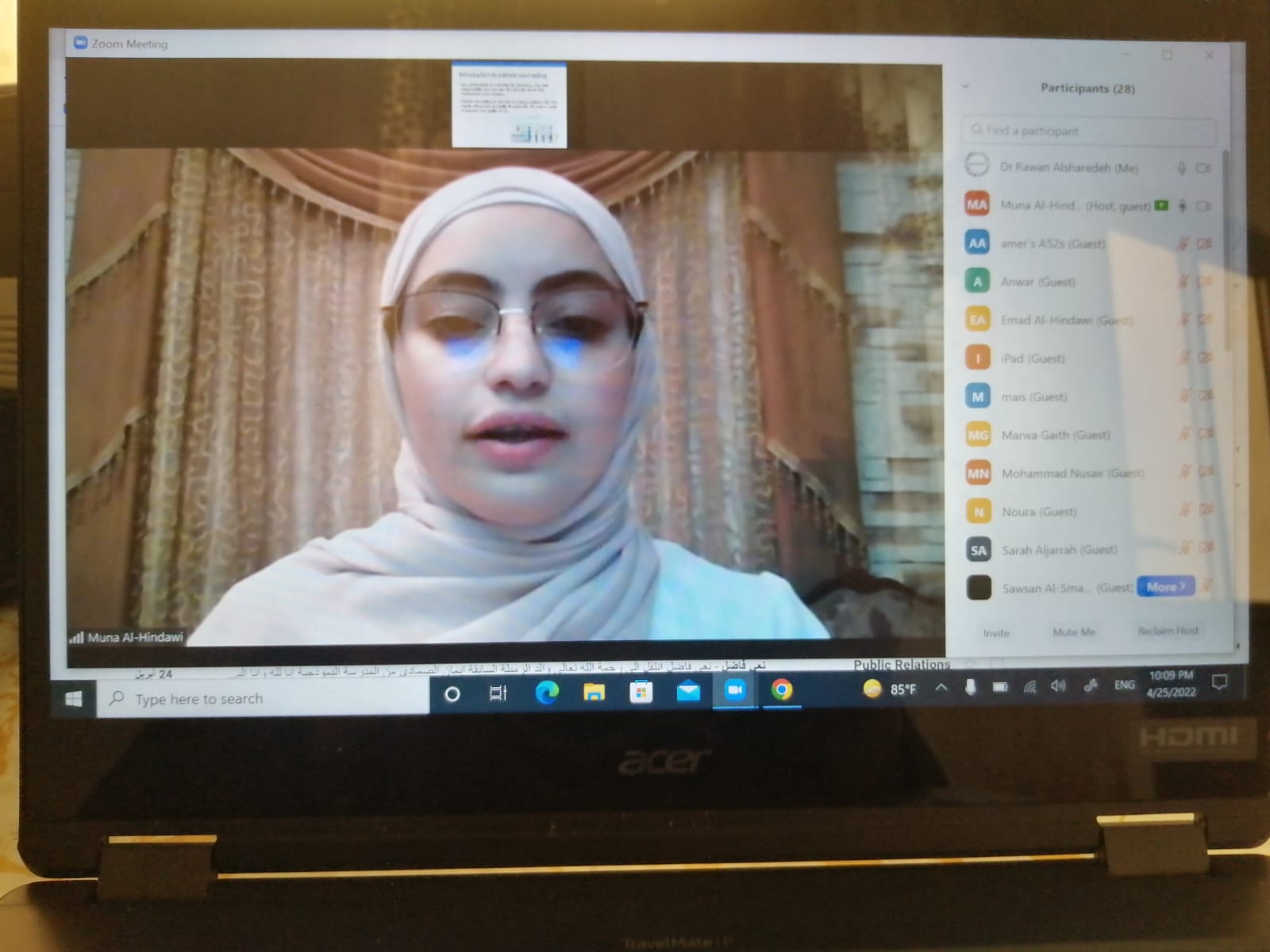 Awareness Lecture on the Importance of Providing Pharmaceutical Advice to the Patient
The Faculty of Pharmacy at Yarmouk University held an awareness lecture on the importance of providing pharmaceutical advice to the patient on Monday 25/4/2022 under the patronage of the Dean of the College of Pharmacy, A. Prof. Mervat Al.Sous.
This lecture emphasizes the effective role of the pharmacist in improving medical care by providing pharmaceutical advice to patients.
Assistant Dean for Student Affairs Dr. Rawan Al-Shraideh welcomed the honorable attendees and delivered an opening speech on the importance of the topic, followed by a distinguished lecture by Dr. Muna Alhendawi, who focused on the protocols of how to provide proper and effective patient counselling. Dr. Alhindawi has also presented some clinical cases to emphasize the role of proper counselling in reducing the side effects of medications and guiding the patient to the best way to organize medication intake to make the most of it.
The lecture was via the Zoom platform and was attended by a number of the faculty staff and students.