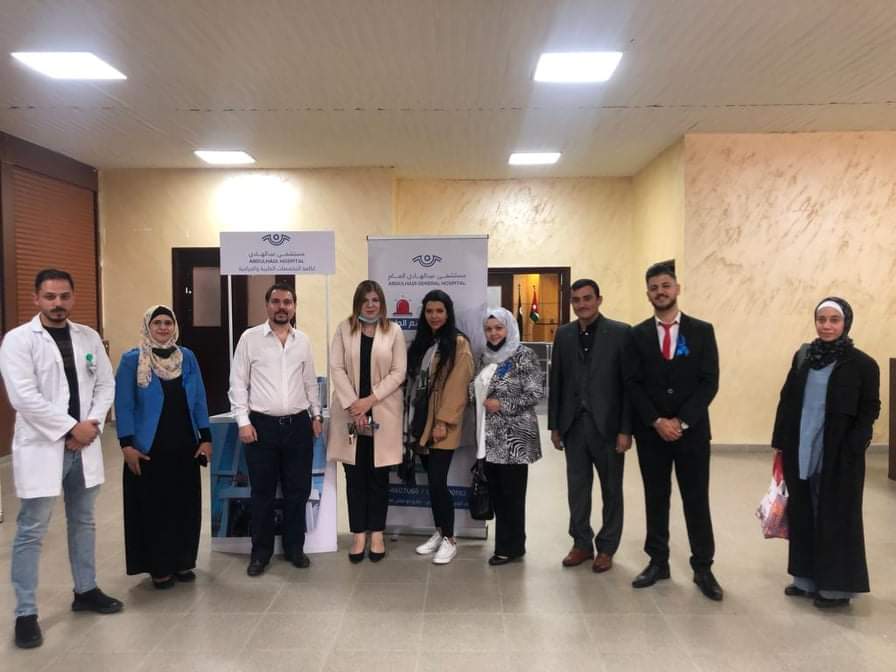 Diabetes awareness day
The President of Yarmouk University, Professor Islam Massad has inaugurated the activities of the "Diabetes Awareness Day" on Sunday 11/14/2021, where the Dean of the Faculty, Dr. Mervat Al-Sous, gave an awareness lecture entitled "Diabetes and the medicines Used in its treatment," in which she explained that the treatment of diabetes depends on its type and levels of glucose in the in the blood.
She has also emphasized that a healthy diet and physical activity contribute to maintaining a healthy weight and thus controlling diabetes. The event involved a variety of activities, including an exhibition of educational materials on diabetes, various blood glucose tests, weight and pressure measurements, and an eye examination for the attendees.