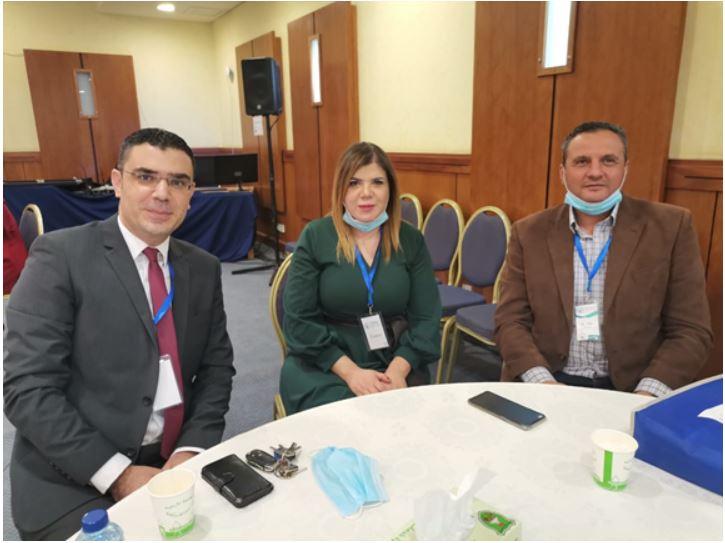 The Faculty of Pharmacy at Yarmouk University participated in the Conference of the Faculty of Pharmacy at the University of Jordan, which was held on the seventh and eighth of April of this year.
  The college was represented in the conference by the Dean of the College - Dr. Mervat Al-Sous, the Deputy Dean - Dr. Alaa Al-Jabali, the Head of the Department of Pharmaceutics and Pharmaceutical Sciences - Dr. Muhammad Obeid Ayasra, the Head of the Medicinal Chemistry and Pharmacology Department - Dr. Yazan Al-Akkam, and from the Clinical Pharmacy and Pharmaceutical Practice Department, Dr. Rasha Arabyat. Each of them presented and discussed their latest research projects.
  A number of members of the academic staff at the college attended the conference, participating in its discussions, via the electronic communication technology (ZOOM).