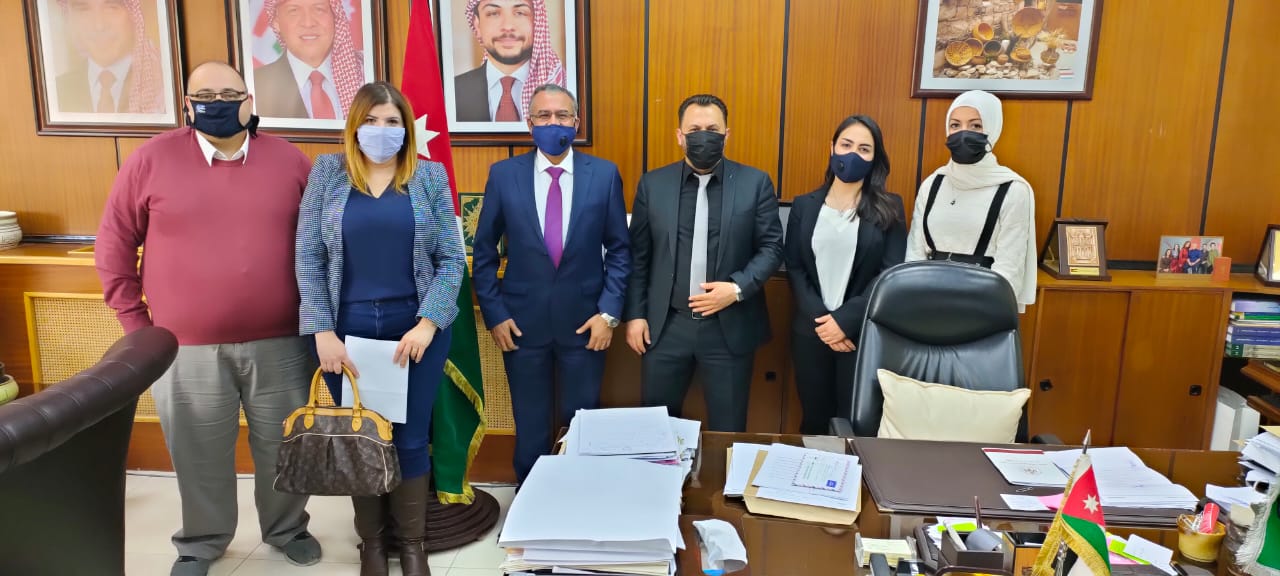 During the meeting, the Vice President for Academic Affairs, Dr. Mowaffaq Al-Amoush, stressed the importance of cooperation opportunities in the areas of improving educational outcomes at the College of Pharmacy and that they are in line with the requirements of the labor market, especially with the conditions of the Corona pandemic, which affected practical training in scientific faculties.
 In turn, Dr. Faris Zahran, General Manager of the Electronic Library for Educational Services Company, reviewed the origin of the idea of ​​the institution and how it developed to keep pace with everything new in the field of pharmacy and medicine, and the importance of employing modern technology in the field of pharmaceutical education and how to use it in the most effective way.
 This agreement is considered the first of its kind between faculties of pharmacy in Jordanian public universities. The signing of the agreement was attended by the Dean of the College of Pharmacy, Dr. Mervat Al-Sous, a number of faculty members in the college and officials in the company.