Dr. Rasha Arabiyat obtained a fellowship certificate in the ethics of scientific research from the University of San Diego, USA.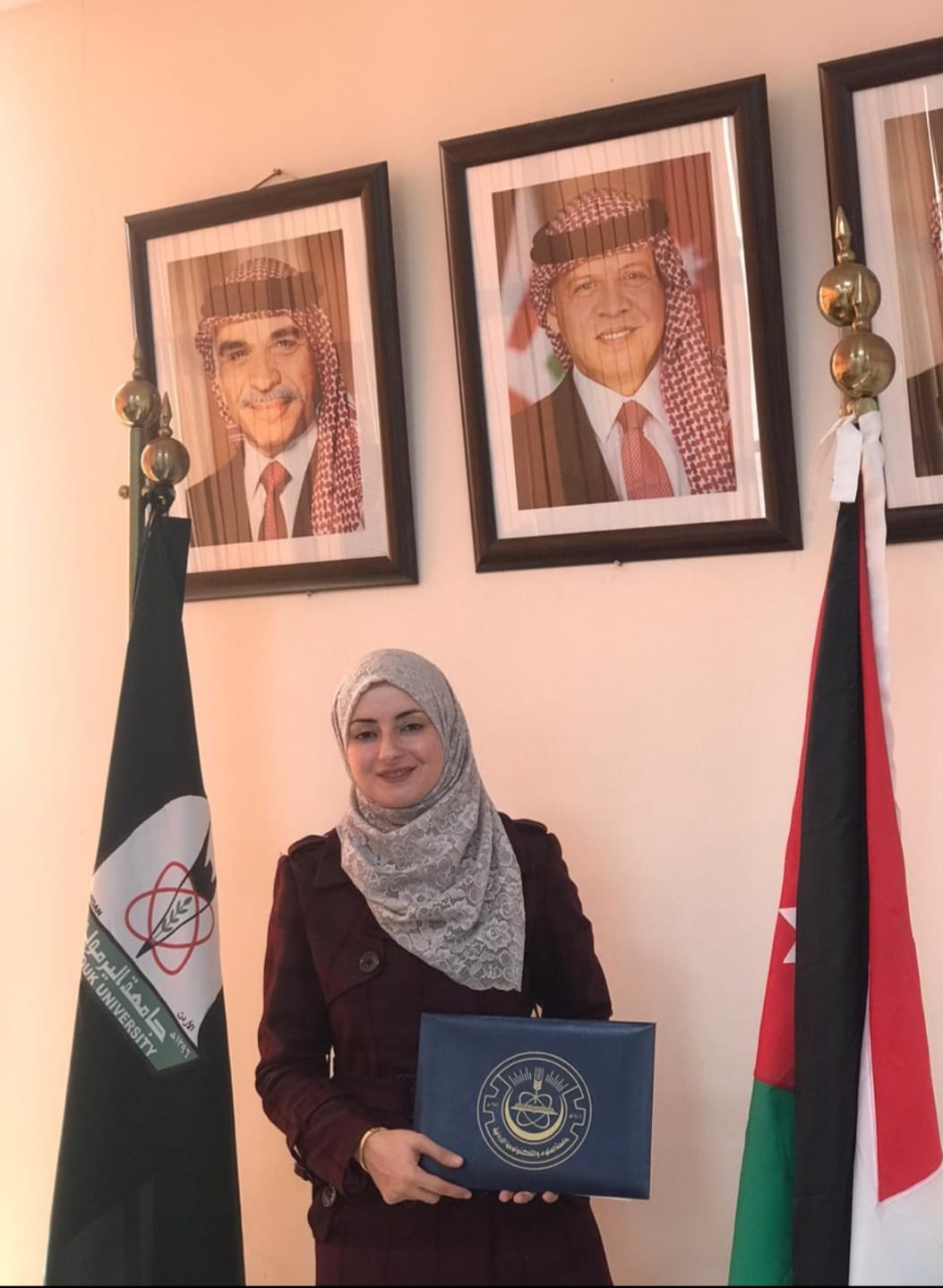 ---
Dr. Alaa Al-Jabali was honoring as a supervisor of the joint research ethics fellowship program between the University of Science and Technology and the University of San Diego California.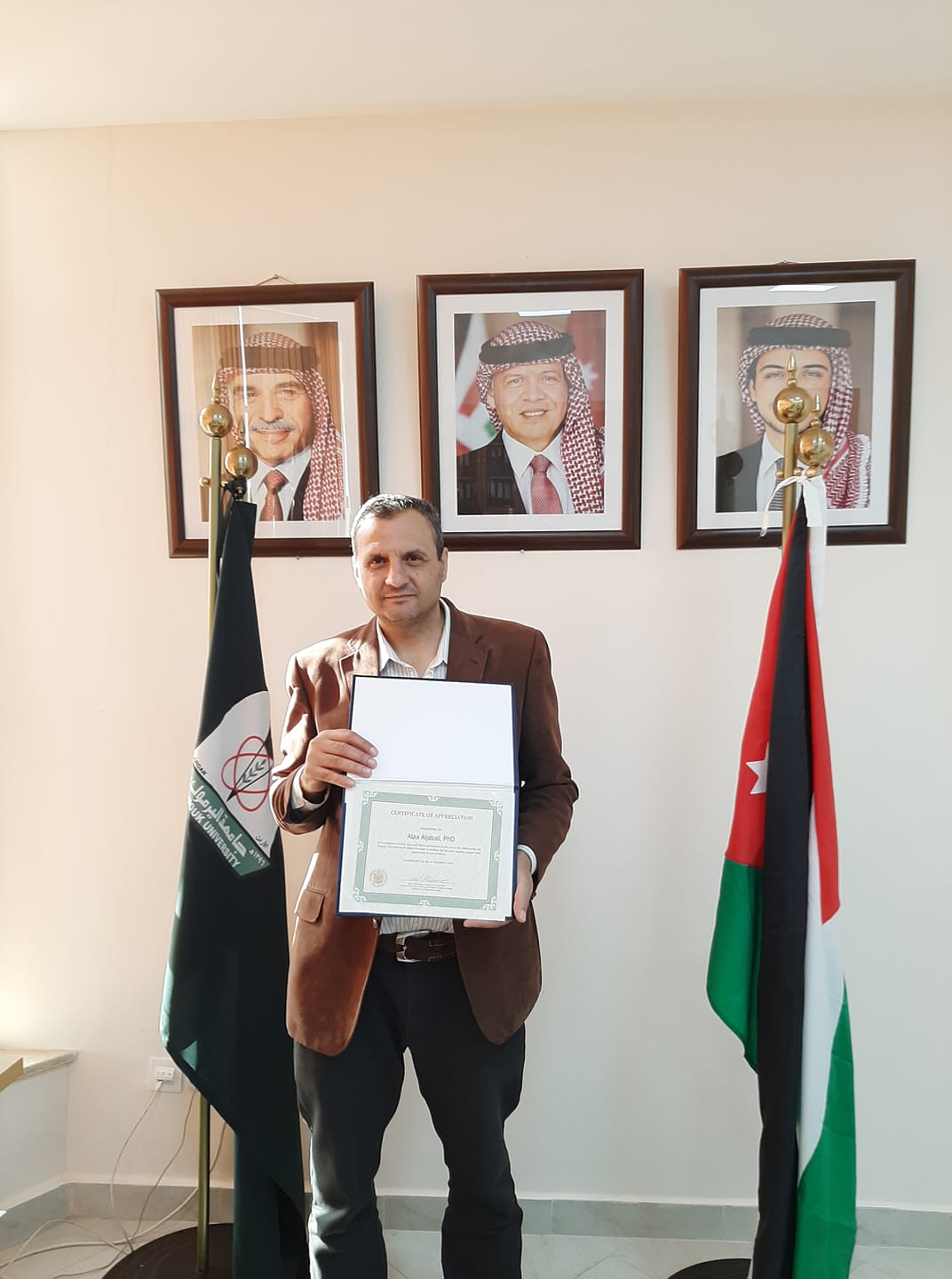 ---
Dr. Alaa Al-Jabali has been chosen as a consultant in the Asian Council of Editors in the fields of science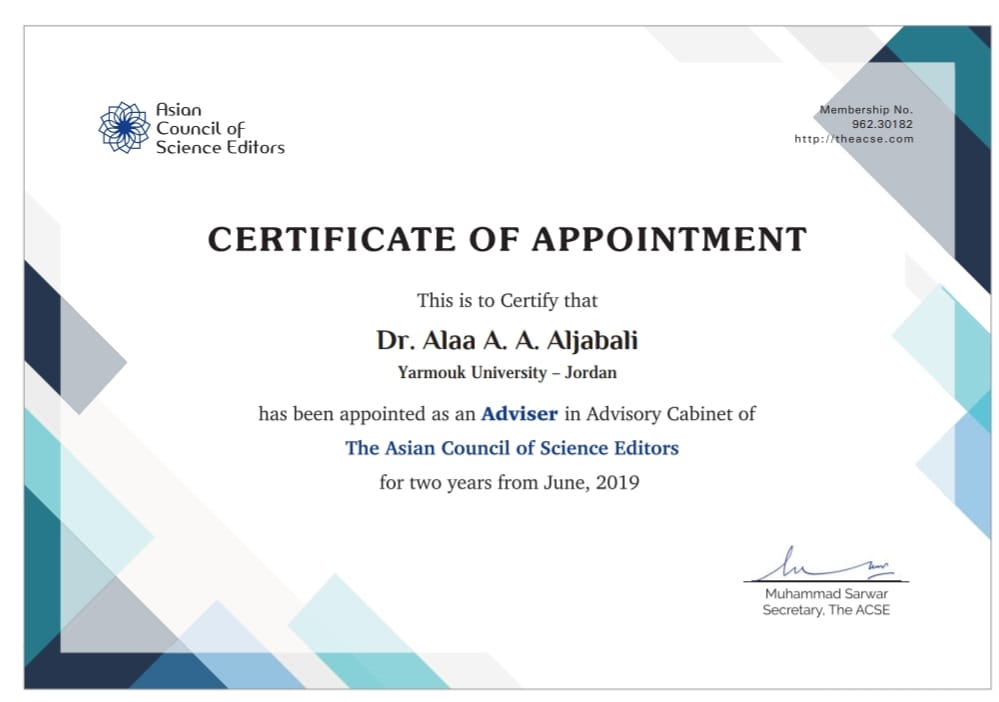 ---
Dr. Mervat Al-Sous was honored with the first place award as an associate researcher and the third place award as a principal researcher In the poster competition at the World Pharmaceutical Organization conference in Amman.
At the 1st FIP conference titled "Envisioning the future together, transforming Pharmacy for better Pharmacy healthcare.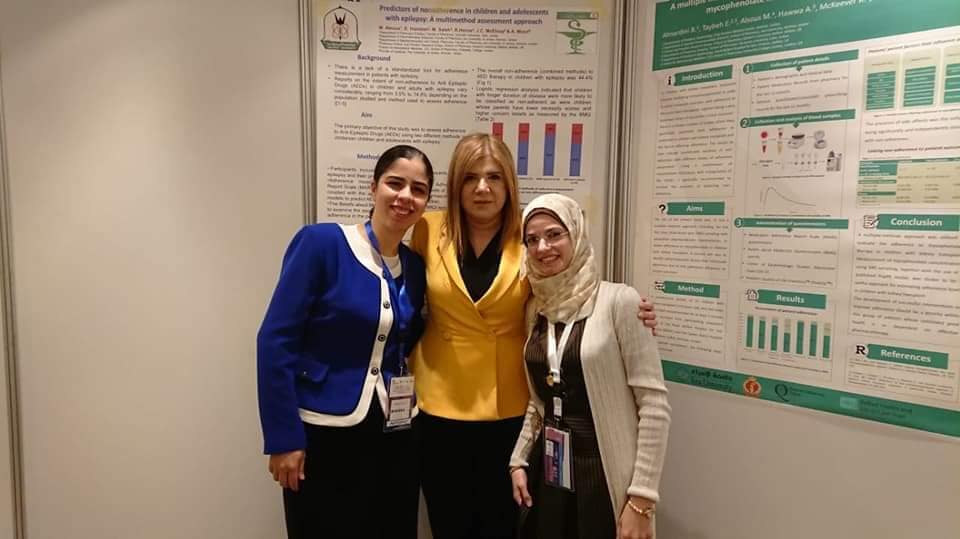 ---
The Faculty of Pharmacy at Yarmouk University congratulates the student Marwa Ayman Ghaith for winning the third place for scientific posters on the sixth scientific day of the Pharmacists Syndicate / Zarqa Committee
The poster was entitled
Drug related problems in polymedicated elderly patients.