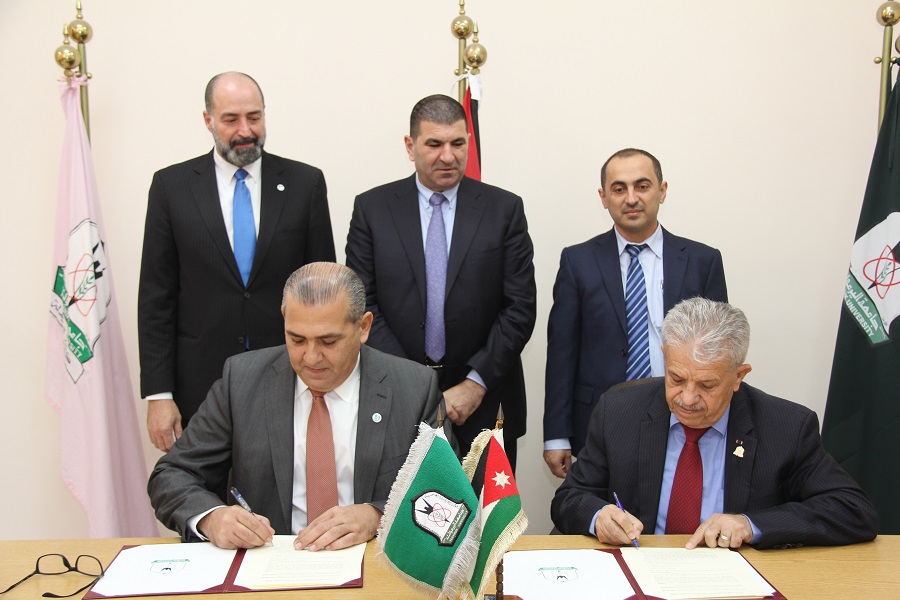 On Monday, November 26th, a cooperation agreement between the president of Yarmouk University, Dr Zidan Kafafi, and the CEO at Pharmacy One, Dr Yousef Fanous, was signed. The agreement provides educational and training opportunities for students at the company's pharmacies under the supervision of faculty members in Pharmacy, which allows for experience exchange between the two parties in the field of continuous pharmaceutical education which in turn will aid in developing pharmaceutical services delivered to the community. Along with signing the agreement, the virtual pharmacy, established by Pharmacy One at the Faculty, was officially opened. The pharmacy is equipped with a display screen, a computer, classroom seats and sample medications. There is also a Drug Information Center included. The signing of the agreement was attended by the Dean of the Faculty of Pharmacy Dr. Sayer Al-Azzam, with a number of faculty members and officials from both sides.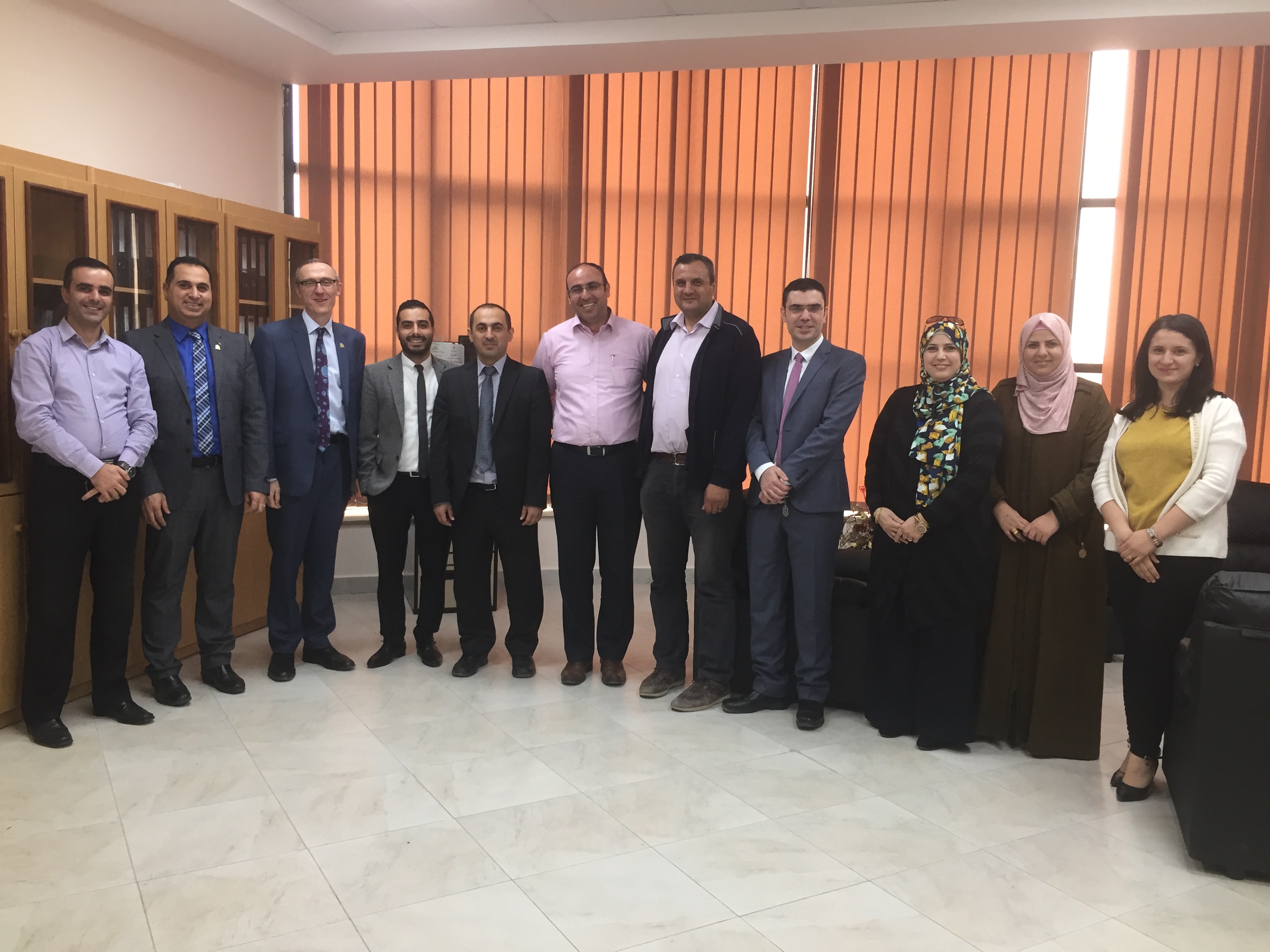 Dr. Zidane Kafafi; the president of Yarmouk University, hosted a delegation from the College of Pharmacy at the University of Strathclyde, that included Dr. Ibrahim Khadra and Dr. Ruben Pleven. The visit comes to discuss possible cooperation between the two pharmacy colleges at Yarmouk and Strathclyde Universities. Kafafi confirmed Yarmouk's keenness to strengthen its cooperation with Strathclyde in the pharmaceutical field in particular through the exchange of scientific visits to faculty members, the reception of Strathclyde for Yarmouk Pharmacy students, and the possibility of developing a joint program between the two universities to grant a master's degree in pharmacy. For his part, Khadra affirmed Strathclyde's readiness to enhance its cooperation with Yarmouk in the pharmaceutical field. The delegation then completed their tour of the university through a visit to the Faculty of Pharmacy where they met with the faculty's administration and continued their discussions regarding cooperation between the two faculties in supporting graduate programs and extending their research experience.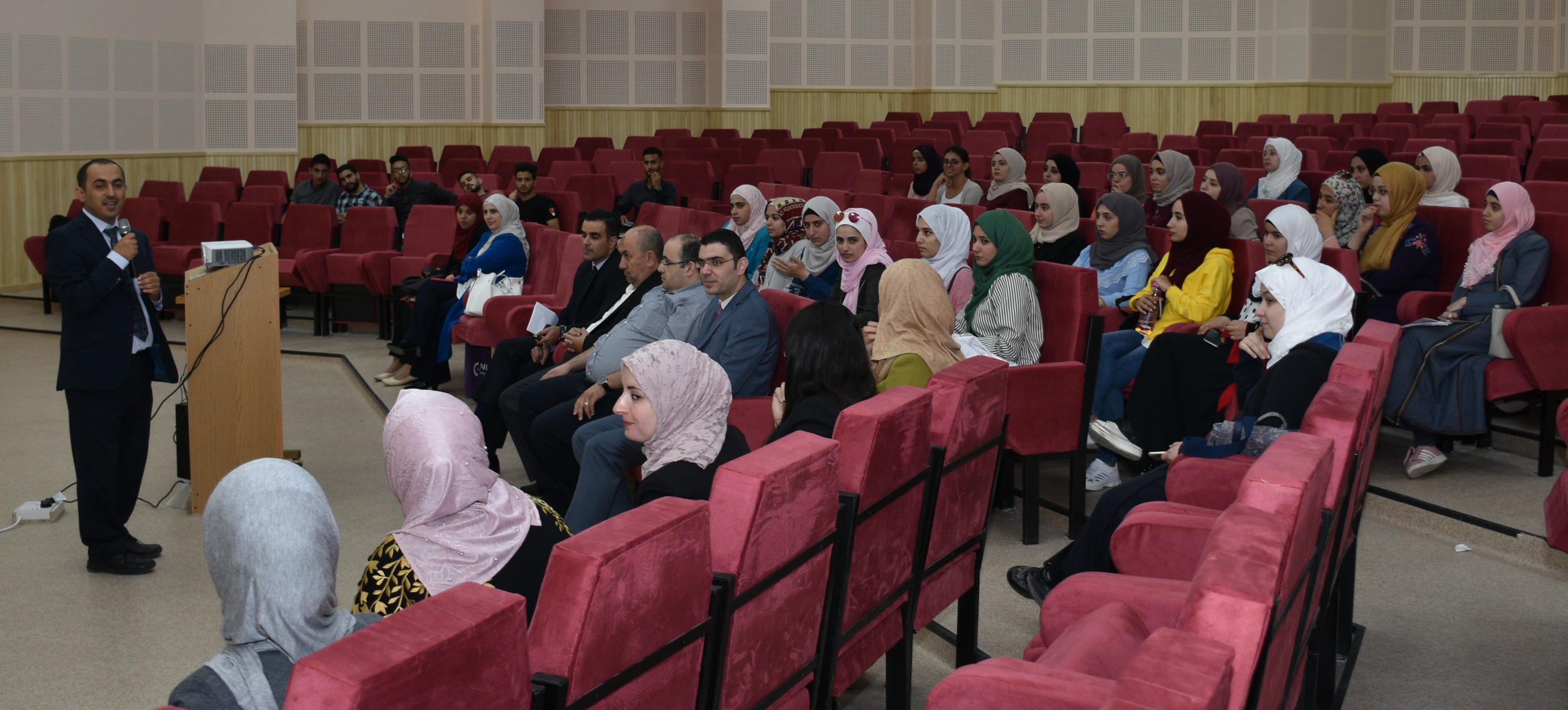 In a meeting with faculty students, the dean of Pharmacy Prof. Sayer Al-Azzam welcomed his students with a number of faculty and administrative staff members wishing them a successful academic year, accompanied by distinguished educational and practical achievements in light of the new conditions and facilities accompanying the transfer to the new medical buildings. During this meeting, the dean emphasized the need for students to adhere to the guiding study plan to ensure the quality of educational outputs. In addition, the students were allowed to present their problems and concerns, which everyone of the staff received openly and was ready to answer and propose solutions for their concerns.